---
---
Tianfa (TF) provides a comprehensive main/standby mine power solution, from a single 3-2400KW generator set to a multi-machine parallel operation of the generator set to help improve the efficiency associated with mining operations and smelting plant construction operations. We not only provide generator sets for our customers, but also develop practical mine power generation and power supply solutions for our customers in the special environment of mines.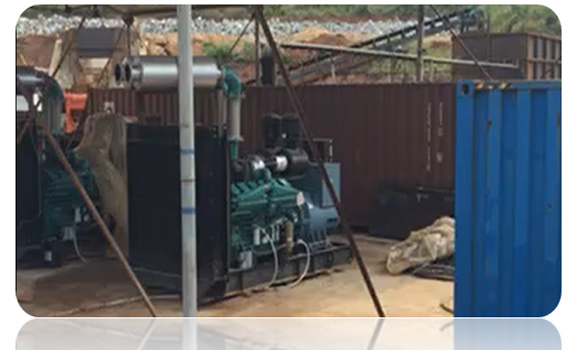 The operational requirements to meet the special environmental conditions of the mine:
1. The altitude is suitable for below 5000 meters, providing reliable power matching scheme according to different altitudes;
2. The lower limit of ambient temperature is -40 C°, and the upper limit is 55 C°. Corresponding effective high and low temperature compensation measures are provided according to different ambient temperatures;
3, outdoor dust, sand, pests and other harsh natural environment, providing effective dust-proof and sand-collecting facilities;
4. When the main power supply needs to be operated for a long time, provide a large-capacity fuel tank to extend the working time, and at the same time increase the oil storage tank and the automatic fuel supply system to ensure reliable power supply of the generator set;
5. According to some special environmental conditions of explosion-proof, it is possible to customize the explosion-proof generator set that meets the regional requirements;
6. According to the infrastructure construction of the mine, it can provide a variety of product matching programs such as open frame, rain cover, silent box and trailer power station.
undefined